Welcome to Ol-Resume.com
June 16, 2000
Our service is temporarily down. Please bear with us while we switch servers.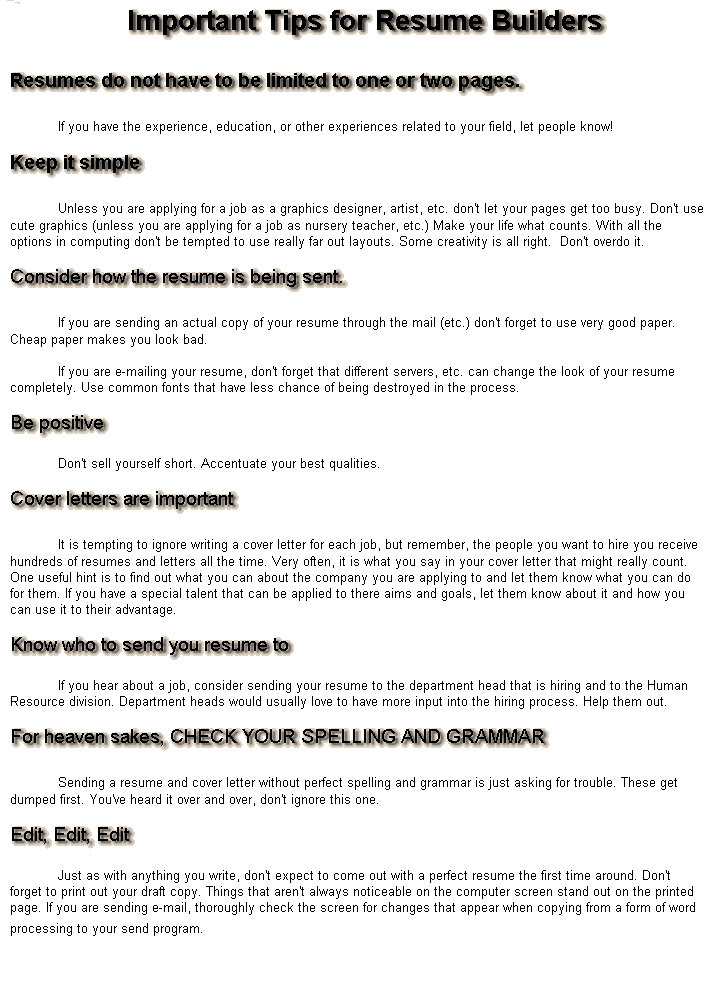 Job Seekers:

Get your resume on the web where employers will find it.

At Ol-Resume.com, we will:

Give your resume its own web page.
Make it available to employers who visit our web site.
Submit it to major search engines.
Give you tips on writing resumes.
Give you tips on effective job search strategies.




Employers:

Browse through resumes of current job seekers.

At Ol-Resume.com, we will:

Let you look through resumes at your own convenience
Let you leave your contact information for job seekers


All for no cost to you.